2012年7月30日月曜日
2012年7月26日木曜日
2012年7月25日水曜日
2012年7月24日火曜日
2012年7月21日土曜日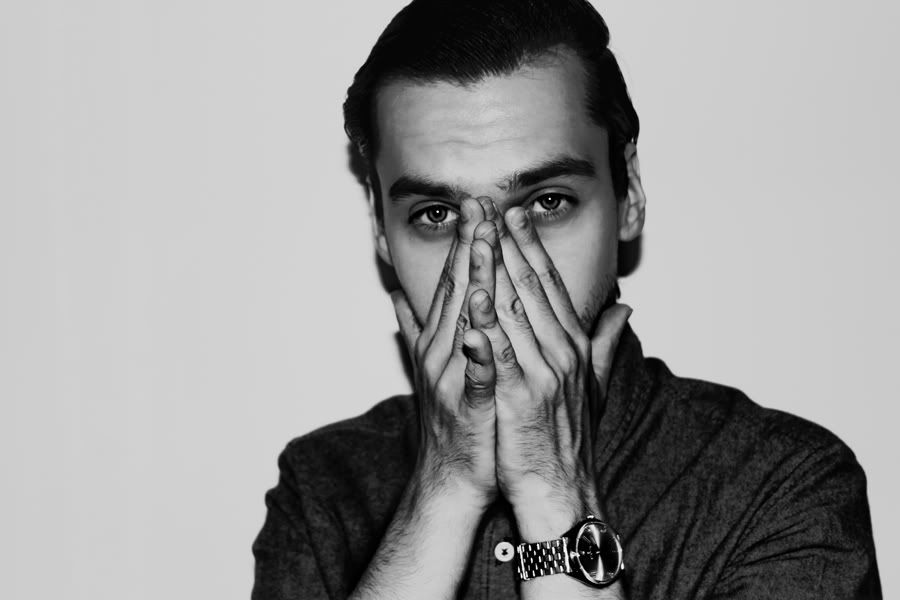 THE PHANTOM aka Bartosz Kruczynski is a Warsaw based producer/dj. Influenced by stripped-down house, eski grime and cinematic aesthetics of Tangerine Dream, he delivers his sub driven, romantic club tracks, representing a new wave of Polish producers.
His debut EP, released in December 2010 on Senseless Records, gained praise from Optimum, Braiden, Kingdom, Canblaster and more. The follow-up single - 'Arctic' was released in August 2011 as a split 12" with Rossi B & Luca (Synesthesia #1, Senseless Records), with positive feedback and DJ support from DJ Oneman. Tracks from 'EP 2' (Silverback Recordings, 12", January 2012) were quickly picked up by the likes of Brenmar or Lunice, appearing on BBC Radio 1, while the pack of remixes released a couple of months later ('EP 2 Remixes') featured MikeQ, Optimum and more on remix duties.
Other releases scheduled for 2012 are 'EP 3' (Silverback Recordings) and early 90's house influenced 'Piano Moods EP' on Your Mama's Friend.
The Phantom delivered exclusive mixes for URB, Percussion Lab, Pulse Radio, Discobelle, Sonic Router, Trouble & Bass and more, while establishing his name as a DJ, playing in New York, Paris' Social Club, Stockholm or Berlin.
THE PHANTOM - ON A JOURNEY MIX [free download]
DOWNLOAD LINK:
http://www5.zippyshare.com/v/25057216/file.html
Agent-X - On A Journey [Night Groove]
Lil' Jay - You Made Me Love You (Dub) [Fall Out]
Naked Soul - Keep On Movin' [Trax]
Fix - Here We Are (Club Mix) [Clubstitute]
Joe Lewis - Snoopy Dancin' (Pt 1) [Peacefrog]
Kevin Yost - Forgetting About It [i!]
Virgo Four - Higher [Dance Rhythm]
Planetary - Inner-View [Delsin]
Lloyd Devestating Jackmaster - U Kinda Large [Dance Mania]
Drew Sky - Snapshot [Dance Mania]
DJ Wonder – What (Geeneus Remix) [Dump Valve]
The Phantom - Arctic (Devil Mix) [Senseless]
Jam City - Love Is Real [Night Slugs]
Prince & The Revolution - Condition Of The Heart [Paisley Park]
2012年7月20日金曜日
2012年7月19日木曜日
2012年7月17日火曜日
2012年7月11日水曜日
2012年7月10日火曜日
2012年7月9日月曜日
2012年7月7日土曜日
2012年7月6日金曜日